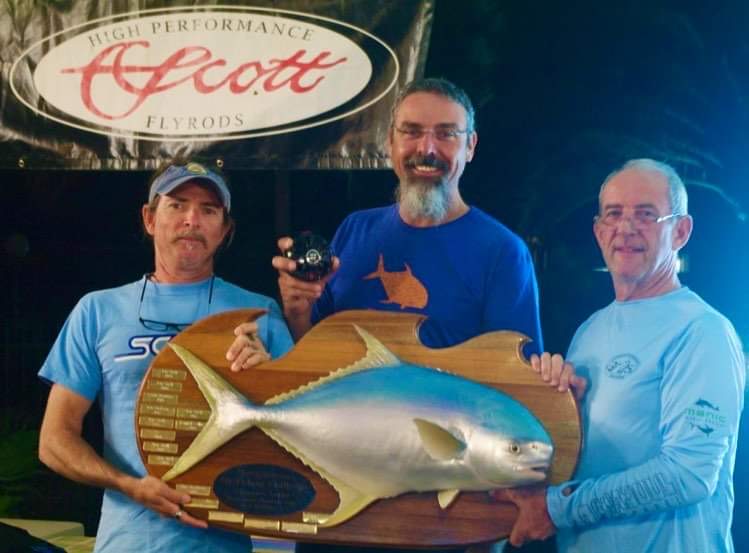 On Episode 109 - Chris sits down with both Dave Bradley and Rod Collings who are Australian Fly Fishing Outfitters, a saltwater fly only guiding operation based in far North Queensland. This interview was recorded on location at AFO house Cardwell and is an organic conversation that covers a little about the AFO Hinchinbrook Challenge at the start but it quickly gets into the nitty gritty which is Dave retiring at the end of this year and handing the push pole over the very competent Rodney.  This is an interesting discussion for anyone who yet to fish Hinchinbrook or for those who are planning on going back and want to know a bit about Rod and what the future of AFO looks like. You will hear in this interview that Rod really is the only person who can take this over and handing things over was not a decision Dave took lightly when considering the high expectations his client base has. We also talk about Hinchinbrook as a permit destination and discuss what it offers anglers as a challenging and arguably the most rewarding permit fishery in Australia. 
Also in the intro Voltz and Chris discuss Chris' trip away, that permit and the up an coming crab fly called "Gav's Crab". 
This is an awesome show that happens to be right at the end of an Australian Flyfishing legends career and right at the start of another Australian Fly fishing legends future that all took place over a few glasses of Dingo's revenge Rum in what is arguably the place that Permit fishing in Australia started.... Please, enjoy the show.
This show brought to you by Beast Brushes and Manic Tackle